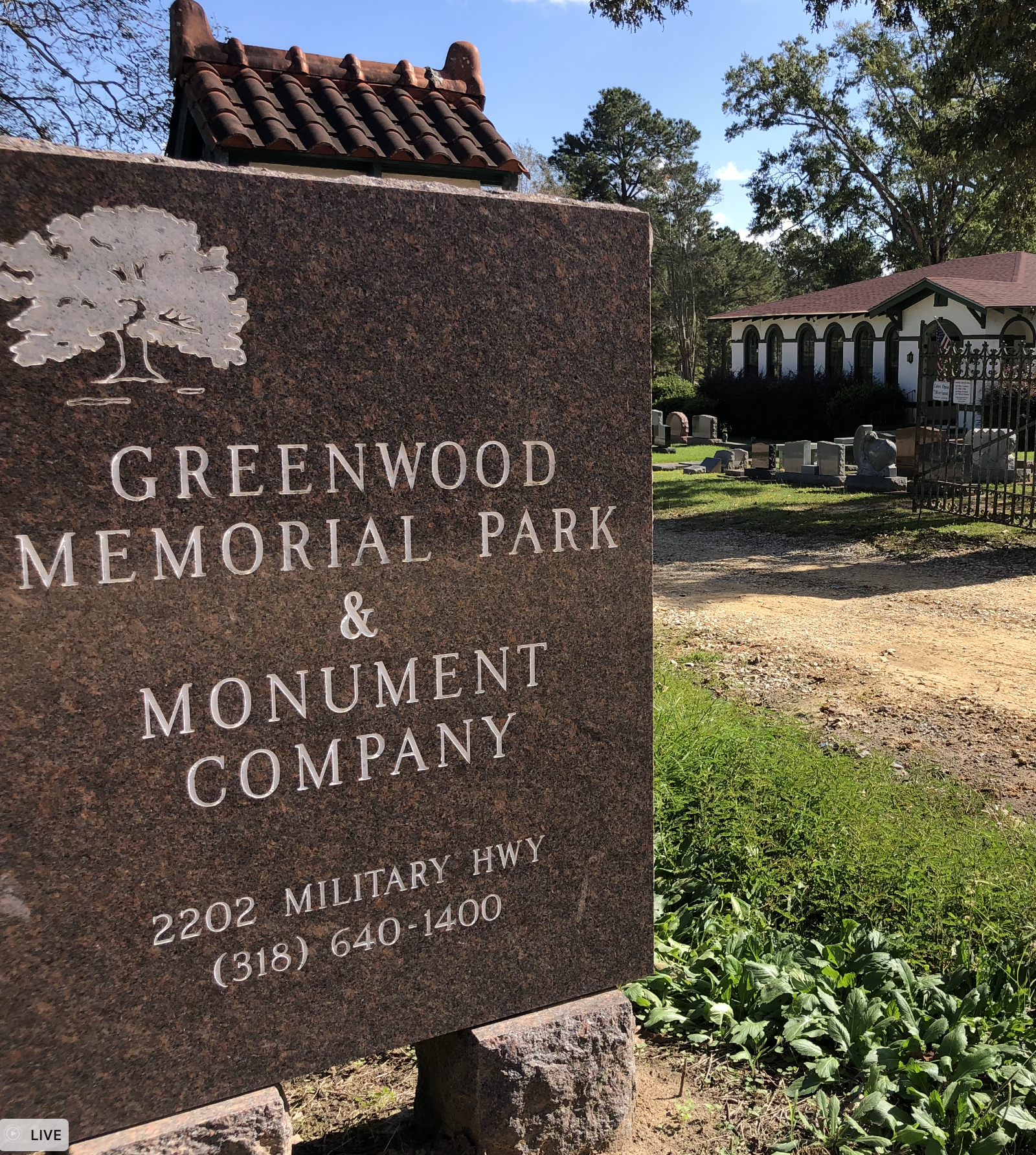 Pineville
Greenwood Memorials
We are a local family-owned business, with the memorial of your loved one always our first interest. We know that the memories of your loved ones are the most important thing to you and your family. We are a full-service cemetery and monument company that designs, carves, and sandblasts all of our memorials at our location. We have over 20 years of experience in the memorial business.
"I was at the graveyard service for a friend. I'd never been at the cemetery before. The background scenery for the service was beautiful. I was very impressed."
– Darian Rachal
Memorial Park
Our perpetual care cemetery is one of the oldest and largest in the state. It was established in 1922 and is well known for its beauty.
Monuments
Commemorate your loved ones life with a personalized monument. We can help you select the perfect stone to carry on their memory.
Options
We offer several options for our memorials and monuments. We have a variety of colors, sizes, and styles that are available.